Are you having problems with your Xbox 360 wireless headset not charging or not turning on?
First, you will want to try the following possible fixes:
Try fully charging the headset (if it's not turning on).
Make sure the headset is at room temperature (it may have issues if it is too hot or too cold).
If after trying the previous solutions, your headset still won't charge or turn on, it may be that the rechargeable battery inside is dead and needs to be replaced.  We have found that 75% of the no power problems on the Microsoft Xbox 360 wireless headsets are due to a bad battery.
If you have determined that your headset needs a new battery, we have a wireless headset battery available for sale for much cheaper than buying a new headset.
Installation is easy; if you are using one of our batteries, simply solder the cables onto the board – red to yellow, and black to blue.  The battery with the yellow and blue cables will be replaced with our battery with the red and black cables.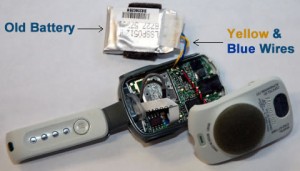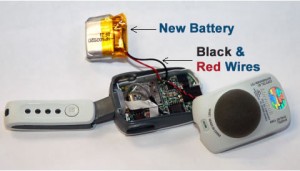 If you are able to do some simple soldering, this is a fairly easy and inexpensive fix.